Archive Testimonial About S-Mall computer repair services
Archive Testimonals
Appreciate your assistance to write a voluntary review for us on Google Business
Or send us your testimonial below
Or Simply +1 us or like us on the left :)
Here are some of the testimonials received by S-Mall by our clients.
Click on image to enlarge (a new tab/window will be opened)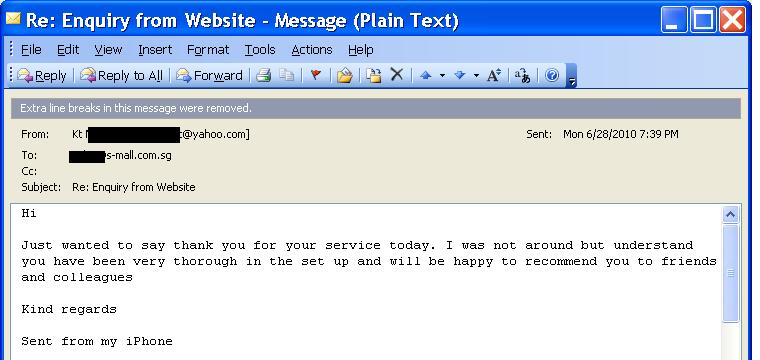 Network Setup for KT in 2010 June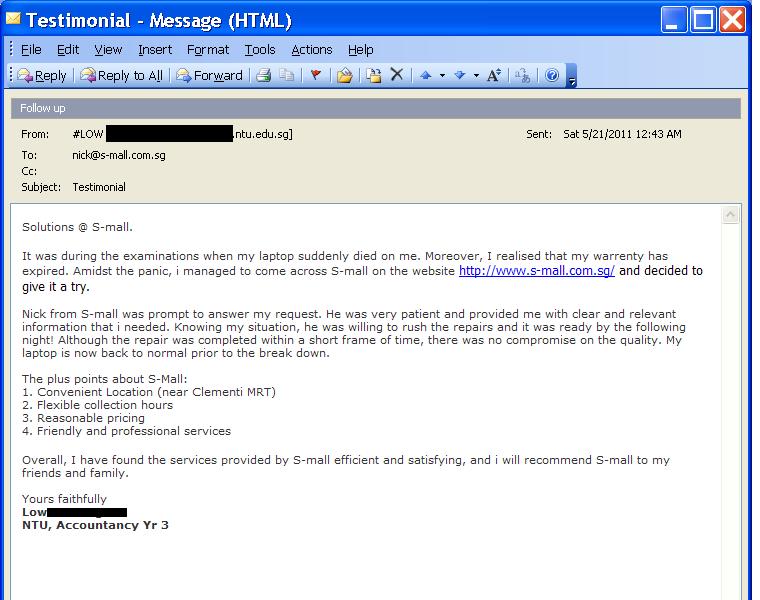 Laptop Repair for Mr Low on May 2011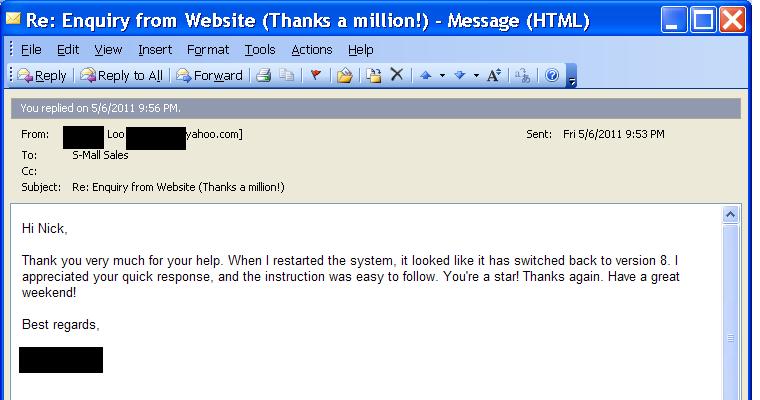 Software Solution for Ms Loo May 2011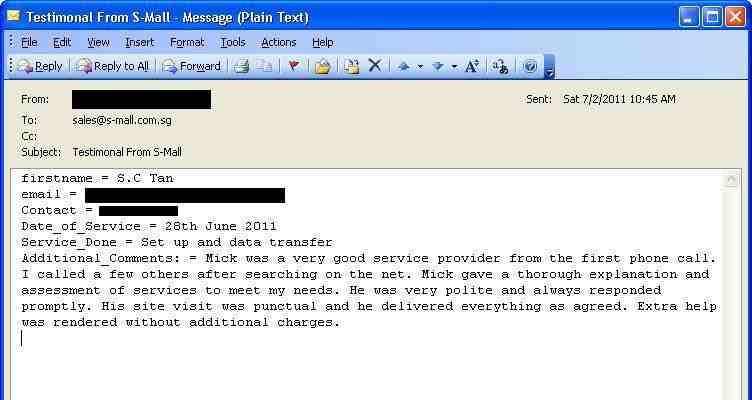 Hardware Setup for Ms Tan June 2011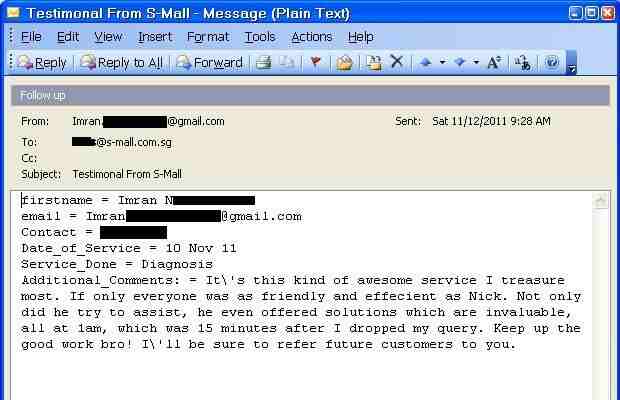 Computer PC diagnosis for Imran Nov 2011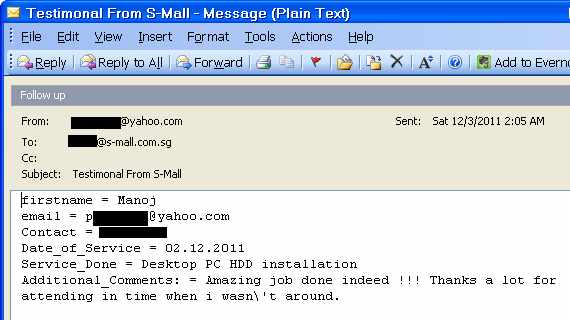 Hard Disk + OS Installation for Manoj when he is not around in Dec 2011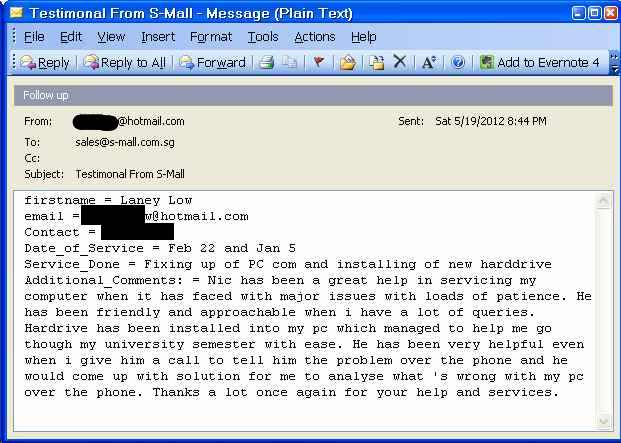 Various Pc Services for Laney Low in 2012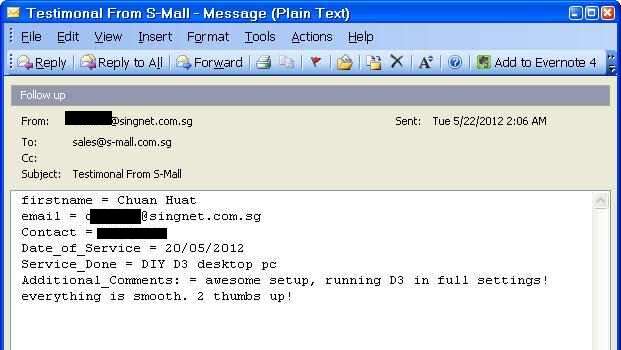 Diablo 3 Gaming System for Chuan Huat in May 2012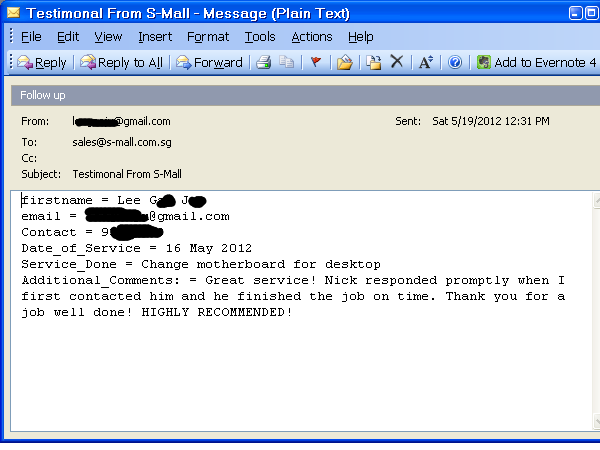 Change of Mainboard service for Mr Lee GJ in May 2012
Like our service? Select "like us" on the left or Gooogle +1 us, or contribute an online review for S-Mall below, by
- filling up the form below or
- go to our google page and leave us a testimonial using your google account
leave us a testimonial @ Google Business
Thank you in advance!
By submitting the form above, you acknowledge that you have given us permission to publish your testimonial.
The above asterisked ** (Contact and Email) fields will not be displayed to the public. They are used to verify that you have used our services.