Malware Spyware Virus Removal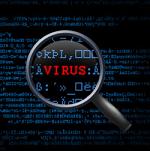 Did the performance of your computer desktop or laptop slow down for no reason?
Or did an "anti virus" program pop up when windows is started and it informed you that your Pc had several virus and you have to pay to remove the spyware and virus? If yes, there is a high chance that you have been hit by fake anti virus program, known as rogueware.
Some of the roguewares are
XP AntiMalware
Easy Spyware Cleaner
HDD PLUS
Live PC Care
Pc AntiSpyware
Security Suite Platinum
There are many more fake computer spyware and anti virus program out in the market. And most of the time, they are just after your credit card details.
Do not ever subscribe to them!
They are not easily uninstall from the Control Panel. And they significantly slow

down your PC. One method of killing these pc virus by formatting your windows. However formatting will clear all your personal data, which we believe is not an option for you.
Get professional help from S-Mall to for these fake virus removal forever from your PC in Singapore without clearing your personal data and get tips from us on how to protect your computer from such rogueware again!
Call us at 9171 6803 to remove the fake Anti Virus Program from your PC
Rates from $90
Back to Singapore PC repair services